Ascent Family Dental Services
You can achieve a healthy, straight smile without embarrassing oral devices. Dr. Williams offers several discrete solutions to address orthodontic issues like crowded or crooked teeth and jaw misalignments.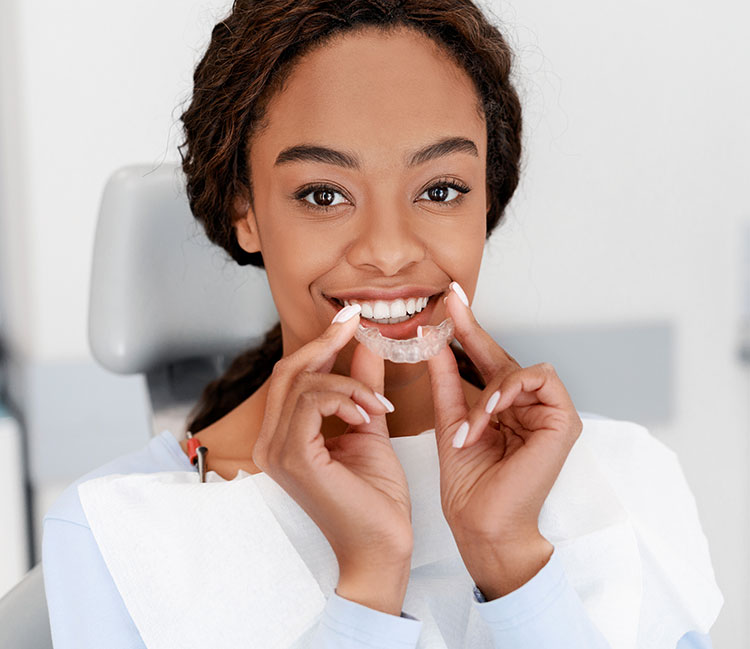 Dr. Williams may recommend that you pursue an ortho screening based on findings from your dental exam. If this is the case, he will likely refer you to an orthodontist.
What Do Orthodontists Do?
Orthodontists are dental experts who specialize in realigning crooked teeth. They undergo advanced training, which enables them to safely and comfortably help teeth move into a healthy and straight smile.
One of the main reasons people—both adults and children—see orthodontists is to address a malocclusion or "bad bite." Untreated malocclusion can cause uncomfortable long-term problems which may negatively affect your health. Your orthodontist can help correct this bite by assessing your bite and gently moving teeth over time to accommodate your bite. They can also address any crooked teeth to give you a straight smile.
---
When To See An Orthodontist
You may elect to see an orthodontist based on Dr. Williams' recommendation or at your own discretion. If you discover yourself embarrassed by crooked teeth, unwilling to smile, or covering your mouth with your hand to cover your teeth, it may be time to see the orthodontist. An orthodontist can help you regain the confident and beautiful smile you once had or have always dreamed of.
If you find that your teeth do not line up correctly, either as a result of trauma or genetic factors, seeing an orthodontist can help correct this malocclusion
---
Why See An Orthodontist?
Although many people view an orthodontist as someone who just straightens teeth, they do so much more. Crowded or crooked teeth, overbites, and underbites can lead to irreversible dental problems that can affect a patient's overall health. Irregular teeth can lead to gum disease, tooth decay, and even tooth loss. The hidden areas between crooked teeth are incredibly challenging to brush properly; therefore, they can lead to these significant problems.
Addressing misaligned teeth or malocclusions are also important factors in elevating a person's overall wellness. Orthodontists' goals are to help people's bites fit together properly at the end of treatment for both functionality and aesthetic reasons. If left untreated, malocclusion can cause issues with talking or chewing, in addition to causing teeth clenching and grinding.
---
When Should I Go To An Orthodontist?
Children: Even if there are no visible oral or dental issues, the American Association of Orthodontists recommends that children schedule an appointment with an orthodontist no later than seven years of age. During these critical years, a child's jaw is still developing. This is the time when a dental professional can catch any early problems and address them before they escalate.
Adults: An adult can see the orthodontist at any time. If you wish to address aesthetic issues, you may schedule an appointment at any time or speak with Dr. Williams to discuss whether a referral to an orthodontist is right for you. Should you experience any problems with your jaw, bite, or exacerbated dental issues as a result of crooked teeth, pursue an appointment sooner rather than later. Any trauma leading to malocclusion or bite problems should be addressed by a professional immediately.
Individuals who exhibit misalignment issues may be an ideal candidate for orthodontic solutions as an adult, including:
Underbite
Overbite
Deep bite
Open bite
Crooked teeth
Misplaced teeth
Crowded teeth
Spaced teeth
Facial irregularities
---
Discrete Orthodontic Options For Adults
Nearly 1 in every 5 orthodontic patients is a grown adult. This does not mean that adults skipped orthodontics as a child, in fact, many of them had braces or other orthodontic devices as a child, yet their teeth have moved back to their original positions.
But, adults don't have to settle for the clunky traditional braces they once wore as children. Numerous discrete options are available to allow you to straighten your teeth without bringing attention to them. Not only that, but immediate options are also available, including veneers, dental crowns, or dental implants.
---
Advanced Orthodontic Solutions Through Ascent Family Dental
With innovative advancements in orthodontic solutions, patients of Dr. Williams can regain the healthy, confident smiles they once had without embarrassing oral devices. Contact Ascent Family Dental to learn more about whether a consultation with an orthodontist is right for you.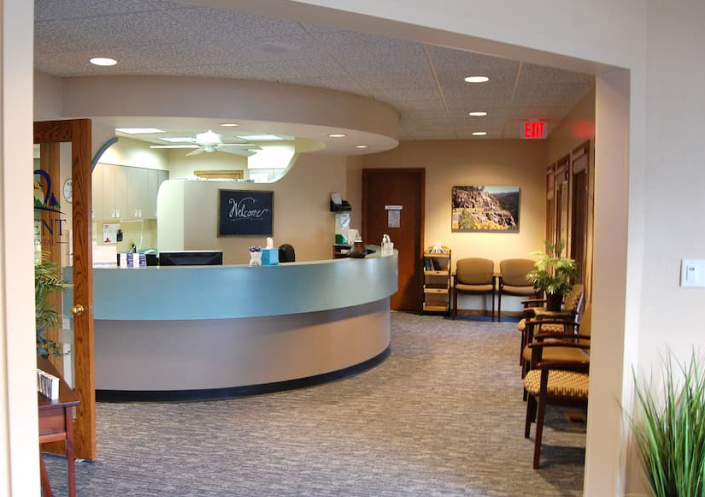 At Ascent Family Dental, we tailor every visit to your specific needs. Whether you're here for routine care or an emergency appointment, we'll make you feel comfortable with our judgment-free, personalized care.